$

20.00
Board Game Night Against Disease Ticket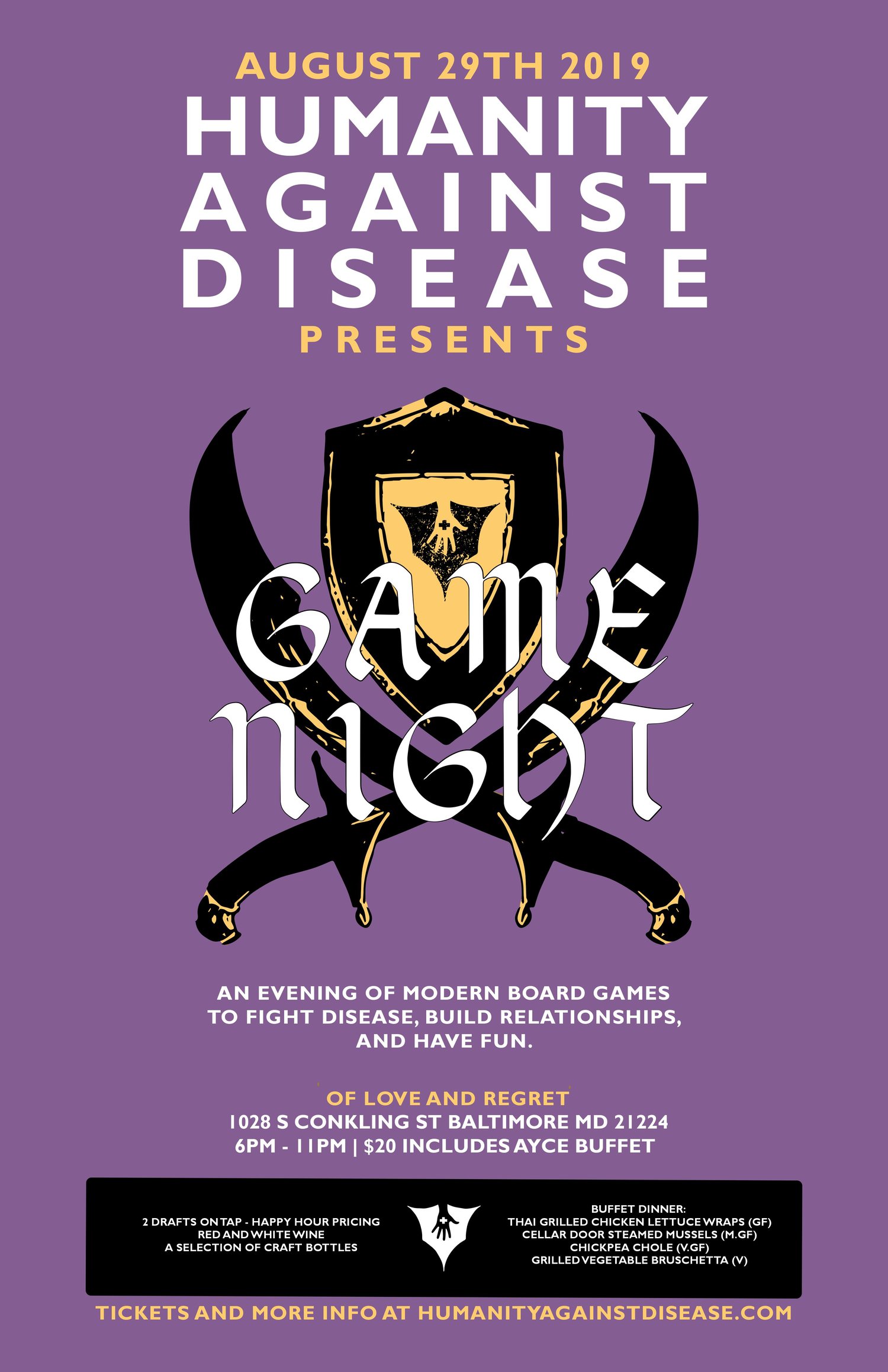 A ticket admitting one adult person to the Humanity Against Disease Board Game Night on March 5th.
Who: Everybody is welcome, get to know others in the Baltimore area interested in improving health literacy and fact access.
What: Board Game Night Against Disease, Now featuring food and the option to have alcohol!
(A variety of modern board games will be available but feel free to bring your own as well)
When: March 5th, 6 PM - 11 PM. Dinner at 7:30, speak with Kavita, Cody, or Natalie about late tickets if you don't think you can make it to food.
Where: Of Love and Regret 1028 S Conkling St, Baltimore, MD 21224
Why: Fundraising for established charities, vote for your favorite. Accepting proposals for charity nominations now! Past recipients include American Federation for Aging Research and Children's Miracle Network!
Tickets: $20 per person including Buffet Dinner:
-Warm Grilled veggie couscous salad w/ fried halloumi, vine tomatoes, red onions, and zucchini(V, GF)
-Grilled Chicken Meatballs with Swedish Sauce
-Crispy shrimp tossed in Sriracha chili aioli topped with tropical fruit salsa (GF)
-Artichoke Dip(VEG, M, GF)